NEWS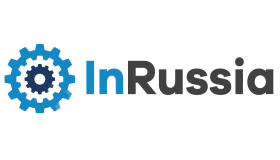 14.06.2017
Registration for InRussia-2017 is open!
We are happy to announce that registration for international business conference InRussia is open! The event will take place in Moscow on 23rd of November 2017.
Provided the registration before 15 September 2017 you will get a 10% discount.
The conference is designed to establish effective contacts between Russian and international business communities aimed at realization of investment projects in Russia.
The key topic of the event is production localization and industrial cooperation. Special attention will be given to alternative formats of localization such as contract manufacturing (fulfilment of standard technological operations with goods made on commission and custom-developed technologies). One of the main themes will be export potential for Russian manufacturing. In this regard, the focus will be made on the Russian Far East and its increasing role in the Russian economy. Special session is planned to be devoted to the development of network of component suppliers and to the issues of quality of local components. German and other suppliers from European countries are expected to present their solutions in the format of small exhibitions.
Organizational performance formats within the conference:
Business program (three successive plenary sessions)

Exhibition area of purveyors

B2B networking (interactive system of contacts for registered participants through the website:

www.inrussia.pro

Concierge service for organization meeting and negotiations and a special time slot

Evening cocktail for the participants
Delegates package inlcludes:
participating in all the events within business program

a set of handouts

participating in the evening cocktail
Partners, media partners and sponsors are invited to participate.
For more information, please, contact the Organizing Committee
Hotline phone number: +7 495 789 48 21
E-mail: inrussia@indparks.ru
• general issues:
Julia ILYINA, tel.:+7 903 554 48 49; ji@indparks.ru
• participation:
Anna KOROBOVA, tel.:+7 929 628 07 92; inrussia@indparks.ru
• partnership:
Yana LELES, tel.: + 39 388 499 7236; +7 925 083 93 80; ly@indparks.ru
• business program:
Maxim PAZDNIKOV, tel.: +7 926 101 86 54; pm@indparks.ru