NEWS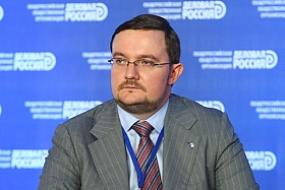 26.06.2017
Alexey Repik will be a speaker in the Panel discussion of the conference
Alexey Repik, the President of All Russia public organization Business Russia, a member of Public Chamber of Commerce of the Russian Federation and Chairman of the Board "R-Pharm", co-leader of STI working group on «HealthNet», will participate in panel discussion EXPORT FROM RUSSIA. The session is devoted to the Russian export potential and government support for projects.
Alexey Repik is an initiator to simplification of activities of non-commodity exporters and offers to change the subject of conversation from direct export to building infrastructure of Russian companies abroad and about the opportunities of entering the market in the very new economic conditions.
"R-Pharm" is a Russian cutting edge pharmaceutical company established at 2001. The company turnover in 2011 was 47, 4 billion roubles. There are 31 branch officies of the company and its representatives are spread around the whole territory of Russia and СIS and there around 2400 highly qualified specialists.
The scoop of action covers areas connected to development, research, production and entering the market of a wide range of medicines intended for inpatient and specialized care.
R-Pharm plant in Yaroslavl is a project within pharmaceutical cluster that was created according to cluster politicy of the Yaroslavl region. Besides, there is a co-venture of «R-Pharm» and «HimRar» - plant «Pharmoslavl» in the cluster.