NEWS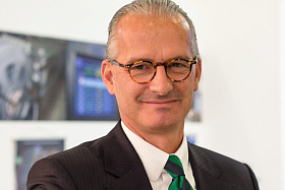 22.11.2017
GEA Russia is a partner of the conference
GEA Russia is a subsidiary company of GEA Group AG, international machine building concern with its headquarter in Düsseldorf (Germany) and nowadays is one of the largest importer of innovative equipment and technologies and has its divisions in more than 50 countries. Company's sales volume is more 4,5 billion euros, shares of GEA Group are traded on the stock exchange in Frankfurt and enters composite index STOXX® Europe 600.
The company mainly focuses on design, production, installation, inspection and planned technical service, supply of spare parts, maintenance and major repairs of equipment, energy audits and modernization of the plants.
Since 2014 GEA concern resumed the course on localization in Russia. In 2015 the company launched a plant in Klimovsk aimed at assembling booster compressor stations, refrigerated vehicle and other equipment. No later than this year the plant announced that the first refrigerated vehicles Grasso Chiller type FX PP 1500 NH3 were produced.
Assembling was carried out on the basis of compressor systems produced on GEA plant in Berlin.
Moreover, the company has also two production sites in Voronezh and Kolomna, that produce equipment for dairy farming.
In 2017 GEA continues its direction to production localization and import substitution by expansion of the base of local suppliers.