NEWS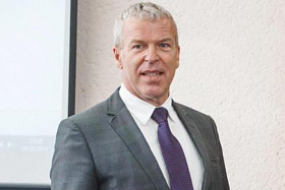 15.09.2017
Jens Dallendörfer, general director at WILO RUS, will participate in plenary session MAKE WITH RUSSIA
Jens Dallendörfer confirmed his participation as a speaker in plenary session MAKE WITH RUSSIA and togother with other experts will discuss the issues of industrial cooperation, contarct manufacturing and practical experience of localization of industrial production in Russia.
WILO RUS is a subsidiary of German concern WILO SE that has 30 branch officies in Russian regions. The company manufactures and supply modern pumping equipment for heating systems, water supply, drainage, ventilation, air conditioning, firefighting and also equipment for swimming pools, preparing of technical and drinking water.
Enterprise has its production area on its own plant in Noginsk. Localization level is 30%. During the next 3-4 yaers a program of localization intensification aimed at reaching 80-85% is planned. Investments in project are € 35 mln.