NEWS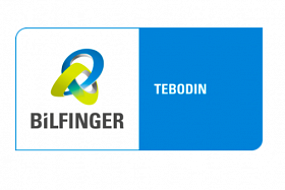 30.09.2017
BILFINGER TEBODIN IS A PARTNER OF INRUSSIA 2017
Bilfinger Tebodin is a professional consultant in engineering and project management. The company operates in Russia since 1994 and during this time has successfully implemented over 1,500 projects in 10 mln. square meters.
Using international experience and knowledge of local idiosyncrasies Bilfinger Tebodin provides Russian customers with the whole range of services: consulting, designing, building permits and tendering, project and construction management, including building control and commissioning of sites and also interaction with local business partners, government authorities and other participants of a project.
Since 2011 Bilfinger Tebodin is the member of the Association of industrial parks of Russia and is on the Industrial construction committee. In 2016 in collaboration with AIP and audit and consulting company KPMG Bilfinger Tebodin prepared and issued Investors guide on localization of production facilities in Russia and shared experience regarding technical part of all stages of project implementing, including technical and economic reasoning and prior technical assessment, stage of solution development, designing, receiving a permission, procurement and construction.