NEWS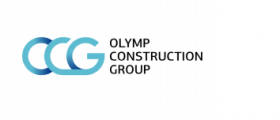 23.10.2017
Olymp Construction Group is a partner of InRussia 2017
Olymp Construction Group was established in 2011 and started with production and supply of building materials. In 2015 main field of company activity was construction of commercial objects and installation of engineering networks.
Olymp Construction Group designs and constructs production and warehouse complexes from 3000 to 15 000 square meters and provides full variety of services: from collecting of initial-permissive documentation to putting constructions into operation and further technical maintenance.
Core principles, implemented in operation of the company, are flexibility and ensuring interests of clients at every stage.
Olymp Construction Group carries out building and installation works on a turn-key basis. Main function of the company is implementation of turnkey contracts. Own installation division maintains over 70% of all works using internal reserves.
Olymp Construction Group is an AIP member since 2017 and within the collaboration is ready to provide special offers for InRussia participants upon signing a contract for designing and construction of industrial and warehouse objects for different purposes.