NEWS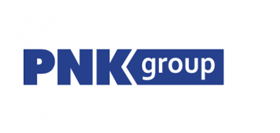 27.10.2017
Russian developer PNK GROUP Is a partner of inrussia conference
PNK Group is a Russian leading real estate developer implementing full-cycle industrial projects. The group of companies was founded in 2004. PNK Group has 26 logistics and industrial parks with a total area of more than 4 million sq.m in Russia, Central Europe and the USA.
PNK Group develops seven projects in Moscow region – PNK Park Nothern Sheremetyevo (Rogachevskoe highway), PNK Park Valishchevo (Simferopolskoe highway), PNK Park Bekasovo (Kievskoe highway), PNK Park Sofino and PNK Park Zhukovsky (Novoryazanskoe highway), PNK Park Novaya Riga (Novorizhskoe highway) and PNK Park Stupino, near federal highway M-4 Don.
PNK Group operates four in-house plants producing major load-bearing structural components of buildings, the capacities of which allow developing more than 1 million sq. m of industrial real estate per year.
Since 2012 all the buildings constructed by PNK Group conform to international standards FM Global.
At the same time, rental price of industrial building from 10 000 square meters construced with unique for Russia German technologies does not exceed ₽2,95 thousand/ one square meter per year.
PNK Group builds industrial sites both on its own territories in its industrial parks and on the ground provided by a client. Taking into consideration last variant, construction price for buildings from 16 000 square meters and situated not far than 1 000 km from Moscow is ₽21 000/ square meter. Period of construction a building with universal options is 5 years.
PNK Group is a member of the Association of industrial parks of Russia and Industrial Real Estate Director at PNK Group Calin Anton is the Chairman of the Localization Committee in Russian – German Chamber of Commerce.