NEWS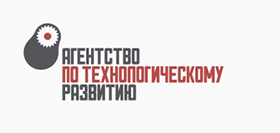 13.11.2017
Agency for Technological Development is a business partner of InRussia-2017
Agency for Technological Development is a business partner of International business conference InRussia-2017. The Agency supports Russian enterprises in adoption of technological solutions of the world-class level. A participant from the Agency is Maxim Shereykin, CEO.
Building on the experience of foreign companies, Agency for Technological Development offers Russian enterprises to switch to new production models. The mission of the Agency is to find international partners for technological upgrading and project development and to find together with the customer necessary financing. The Agency is already in collaboration with many countries, including South Korea, Japan, China, Germany, Italy and Israel. Today there are in portfolio of the organization dozens of ready technological solutions in different industries.
The agency possesses a wide range of contacts with international business, business-associations and development institutions.
Within the conference representatives of the Agency will tell the participants about full range of services that they can provide – from consulting to project support on the Russian market.