NEWS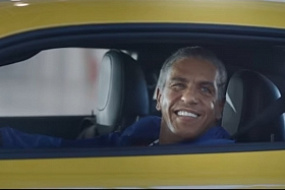 13.11.2017
PNK Group invites InRussia participants to visit industrial park «PNK PARK Valishchevo» on 24th of November
On 24th of November on the following day after InRussia – 2017, PNK Group will hold an excursion to industrial park «PNK Park Valishchevo» in the building, where an ad "Extreme excursion by PNK" was filming with starring Samy Naceri.
All the participants will told about specific features of industrial projects, built by PNK Group, and ask their questions. Also, visiting of production is also planned.
In order to be enrolled at the excursion, sent your name, company name, position, mobile phone number and email to m.pugovkina@pnkgroup.ru
We would like to notice that participation is possible only after confirmation of your application by a representative from PNK Group.
Places are limited.
Program (draft):
9:30 – 10:00 gathering of participants, departure from Moscow (meeting place will be announced)
11:30 – 12:30 visiting of industrial park, excursion
12:30-13:00 way to Moscow
Contacts:
Marina Pugovkina
+7(926)581-36-45