NEWS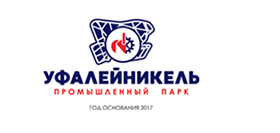 14.11.2017
Industrial park UFALEYNICKEL is a partner of the conference
Industrial park UFALEYNICKEL is set up as a successor of nickel plant in Verkhny Ufaley, Chelyabinsk region.
Industrial park UFALEYNICKEL is provided with all the necessary infrastructure for creating new enterprises based on already built industrial complexes and separate workshops and grounds.
Investors, interested in creating new directions and business expansion in the park, are provided with comfortable, profitable and legally transparent conditions.
Metallurgy, mining, mechanical engineering, processing of mineral resources, industry of abrasive and constructional materials, is a priority of the UFALEYNICKEL industry park.
Today there are four operating enterprises in the industrial park – Kurminski kvarcit LLC supplies dioritics to steel industries in the region, Abraziv Niko LLC develops and implements an investproject on renowation of a steel plant for production shaft firnaces. Cheremshanskiy mramor LLC is just preparing to launch. Also, there is Ufaleytrans LLC, providing transport and logistics service, and Uralenergotsvetmet, LLC.
Governor of Chelyabinsk region Boris Dubrovsky has initiated the project in summer, 2017. Prospective status of Priority development area, tax regulation, regional authority's support and local labor market are favorable for setting up new enterprises.