NEWS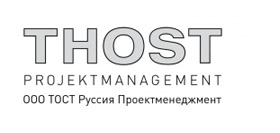 15.11.2017
THOST Russia Projektmanagement is a partner of InRussia - 2017
THOST Projektmanagement coordinates and controls development, procu­rement, design, engineering and realisation of complex projects world-wide.
During the time THOST has been operating in Russia and CIS (for more than 20 years) and have built good cooperation with the industrial parks and successful delivered a number of projects for them.
Project Management services start with the analysis of the existing facilities, land plots and already available project documentation. It continues with the definitions of the realistic project goals, finding relevant partners and preparation of the input for CAPEX and business plan. With this a reliable basis is created for professional Permission Management and Project Management and for successful projects completion.
Since summer 2017 the company has certified Scrum Masters and is in the position to provide these services in Russia in a very efficient and goal-oriented way.
Therefore THOST is your professional partner for Project Management in construction and production line set up as well as in other kind of investment projects.