NEWS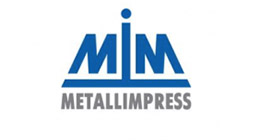 17.11.2017
Leading construction company Metallimpress is a partner of InRussia
LLC NPF Metallimpress is one of the leading Russian contractors in the area of general design and construction of industrial, warehouse and commercial real estate working since 1992, whose clients are large international and Russian companies.
Nowadays Metallimpress has experience of working in 20 regions of Russia.
The company has over 200 completed projects with a total area of 1,200,000 m2. Metallimpress offers customers the most complete "turnkey" solution including general design, General contract and Technical Client services, the Company has its own steel structures production plant.
During works performance, Metallimpress introduces advanced technologies, own research and development activities, follows international quality standards. Furthermore, the Company tries to minimize the impact on the environment and to ensure maximum safety.