NEWS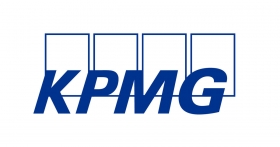 21.11.2017
Partner of InRussia – 2017 is one of the largest auditing and consulting firm KPMG
KPMG is a global network of professional firms providing Audit, Tax and Advisory services, operating in 152 countries with over 189,000 people working in member firms around the world. Independent company-members of KPMG chain are the members KPMG International Cooperative ("KPMG International") registered under Swiss legislation. Every firm is an independent entity.
KPMG has been working in Russia and the CIS for twenty-six years and now has 24 offices, employing together 4,500 people. Our purpose and aspiration is to turn knowledge into value for the benefit of our clients, our people, and the world's capital markets.
KPMG is the largest auditing firm in Russia* and provides wide range of services in the field of auditing, tax policies and legislative and, moreover, business advisory.
As the objective of their work KPMG sees turning professional knowledge into a benefit in the interests of their clients, employers and international markets of capital.
*according to RA Expert, rating of one of the largest auditing groups and chains by revenue generated by audit.