NEWS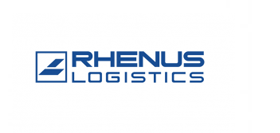 22.11.2017
Leading European provider of logistics service RHENUS
Turnover at the RHENUS Group tops € 4.2 billion, making it one of the logistics service companies with global operations. Rhenus has more than 460 business locations worldwide and employs 25,000 people.
In Russia RHENUS Logistics represented by:
RHENUS Terminal - now one of the biggest customs terminal in Russia. Rhenus terminal located in 3 km from the Belarus border, right on the highway M1. The terminal has customs zone for 400 truck parking places outside and 2.500 m2 storage capacity. Customs department № 4 of Krasninsky customs point of Smolensk customs located at Rhenus Terminal 7 days a week.
RHENUS customs broker is licensed as customs representative organization since 2007 with team is more than 130 well educated specialist may guarantee service on high level.
RHENUS Freight Logistics was found in 1992 and provides a wide scope of transport logistic which embrace international transportation by land, sea and railway and also provides warehouse logistics.
RHENUS Air is dedicated organization to provide airfreight service and customs clearance in Moscow airports Sheremetyevo (SVO) and Domodedovo (DME).