History




INRUSSIA 2016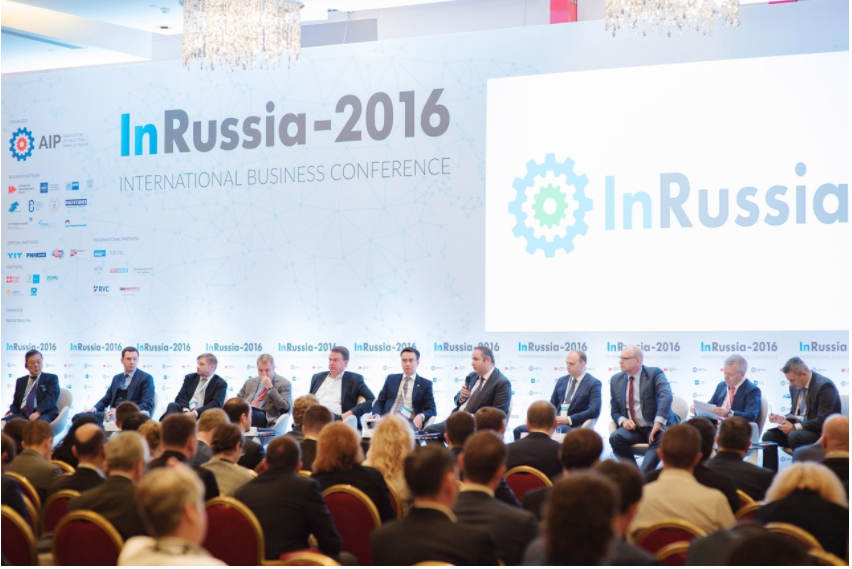 In 2016 InRussia gathered more than 350 participants from 50 Russian regions and 18 countries, including Japan, Belgium, Rumania, Italy, Turkey, France, Germany, Singapore, Slovenia and other countries.
On behalf of international business heads and members of the major business associations were presented at the conference: the Association of European Businesses (AEB), Russian-German Chamber of Commerce (AHK), Japan Association for Trade with Russia and NIS ROTOBO, American Chamber of Commerce in Russia AmCham, Association of Italian industrialists Confindustria Russia, Belgian-Luxemburg Chamber of Commerce and others.Such production holding companies as Schlumberger, Schneider Electric, Alstom, Renault, REHAU and others actively participated at the conference.
From the Russian side: Deputy Minister of Industry and Trade of the Russian Federation Georgiy Kalamanov Director of the Department for Investment Policy and Development of Private/Public Partnership of the Russian Ministry of Economic development Igor Koval, management of Industrial Development Fund, Agency of Technological Development, All-Russia Business Association "Delovaya Rossiya", Heads of regional development corporations, management of industrial parks, and also service and industrial companies such as Monocrystall, DoorHan, Interskol and others.
Association of industrial parks (AIP) during the event presented very new and unique materials, which were published specially for the conference participants. Among them: an Investment guide on localization of production in Russia, a review of the best practices of industrial construction in Russia and a branch review «Localization opportunities in Russia» – a new English-language edition based on the annual survey «Industrial parks of Russia 2016».
Several collaborative agreements were signed, hundreds of meetings and negotiations on the further partnership took place.